Room Service Concert Series encourages safe and fun staycations
OTTAWA, March 25, 2021—Ottawa Tourism and RBC Bluesfest today launched the Room Service Concert Series: An Ottawa hotel exclusive at 20 participating Ottawa hotels over 8 nights between April 9 and 30, offering locals a safe and exclusive concert and comedy experience.
No tickets are required—anyone staying in a participating hotel on one of the following nights in April will have access to the scheduled concerts for that particular night through the TV in their room, with no logins or special codes required. This content is EXCLUSIVELY available through a participating hotel's television screen; you can't watch it from home or any other location.
Concerts begin at 7:00pm each night and last approximately 3 hours. Each evening's entertainment will be hosted and moderated by Lola Plaku. In 2018, Billboard magazine named Plaku one of the music industry's rising stars to watch. She is the CEO of New York-based Lola Media Group which specializes in artist marketing, brand development and management. She founded the Girl Connected Mentorship Program Toronto chapter in 2019 and has been featured in Forbes.com, Variety.com, and on Vice Canada.
The lineup includes:
Friday, April 9: Alan Doyle; Natalie MacMaster & Donnell Leahy; Fortunate Ones
Saturday, April 10: Myles Goodwyn; Tim Hicks, Lindsay Ell
Friday, April 16: Lennon Stella; Sofia Franklyn; Larkin Poe
Saturday, April 17: Gerry Dee; Jeremy Hotz; Kyle Brownrigg
Thursday, April 22: A Virtual Conversation with Pete Davidson and Alex Moffat from SNL; Orville Peck
Friday, April 23: Third Eye Blind; Moon vs Sun; Nefe
Saturday, April 24: Walk Off The Earth; Fousheé; Lido Pimienta
Friday, April 30: Colin James; Booker T. Jones; Christone "Kingfish" Ingram
Guests can tailor the experience to their budget and needs, by ordering room service or takeout, or safely exploring other nearby attractions. Ottawa Tourism provides useful suggestions: restaurants to try, outdoor activities to take part in, museums and other attractions to visit, and includes a handy Frequently Asked Questions section.
Ottawa Tourism urges guests to follow the directives of Ottawa Public Health and similar agencies to keep everyone safe. This means wearing a mask in common areas of the hotel; remaining at least 2 metres away from other guests; and ensuring that the only people in your hotel room are people who are part of your regular household.
"Ottawa Tourism is proud to support this innovation—the first of its kind that we've seen—to safely increase business to our local hotels and provide a much-needed boost to Ottawa's tourism industry," says Michael Crockatt, President and CEO of Ottawa Tourism. "We hope people take advantage of this special opportunity and make a full weekend—or two, or three—out of it. All the elements of a fantastic staycation are in play: great music and comedy shows, comfortable and secure accommodations, and a much-needed change of scenery."
"We've pulled out all the stops to provide memorable weekend experiences," says Mark Monahan, Executive Director of RBC Bluesfest. "While we wait to enjoy in-person events again, we've found a way to scratch that itch for a shared musical experience by bringing together a variety of great artists for hotel patrons to enjoy."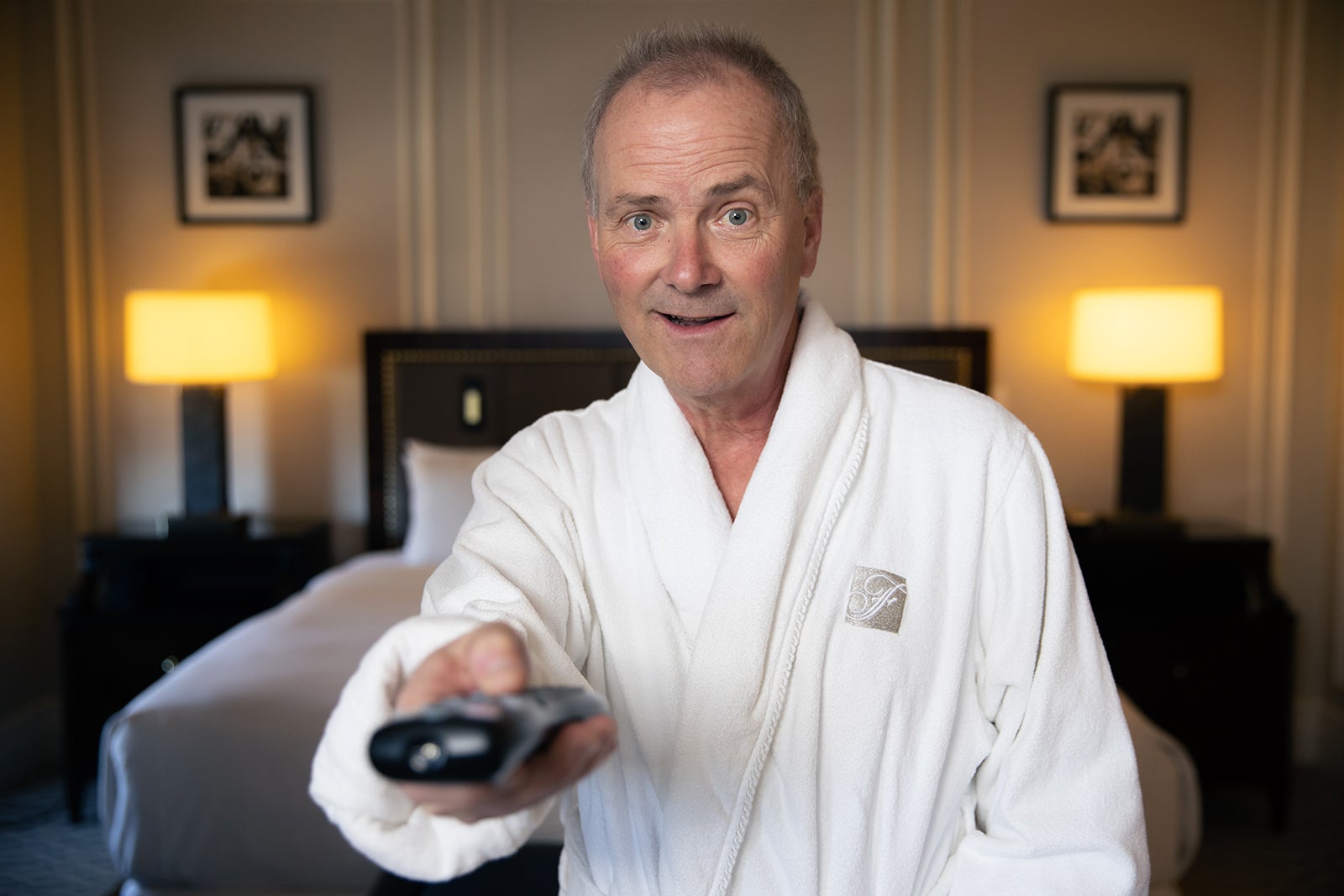 Photo Credit: Ottawa Tourism. Mark Monahan, Executive Director of RBC Bluesfest, looks forward to the Room Service Concert Series: An Ottawa Hotel Exclusive, when he'll just need to turn on the television in his room to access exclusive music and comedy programming on eight nights in April 2021. Download this and other photos.
This promotion aims to increase visitation to Ottawa-area hotels in a safe way, stimulating the local visitor economy, which continues to be hard hit by the pandemic. In 2019, Ottawa saw visitor spending of $2.2 billion; whereas now, Ottawa Tourism estimates a loss of more than $1.4 billion of that spend in 2020, and a further loss of $1 billion in 2021.
Funding provided by the Government of Ontario.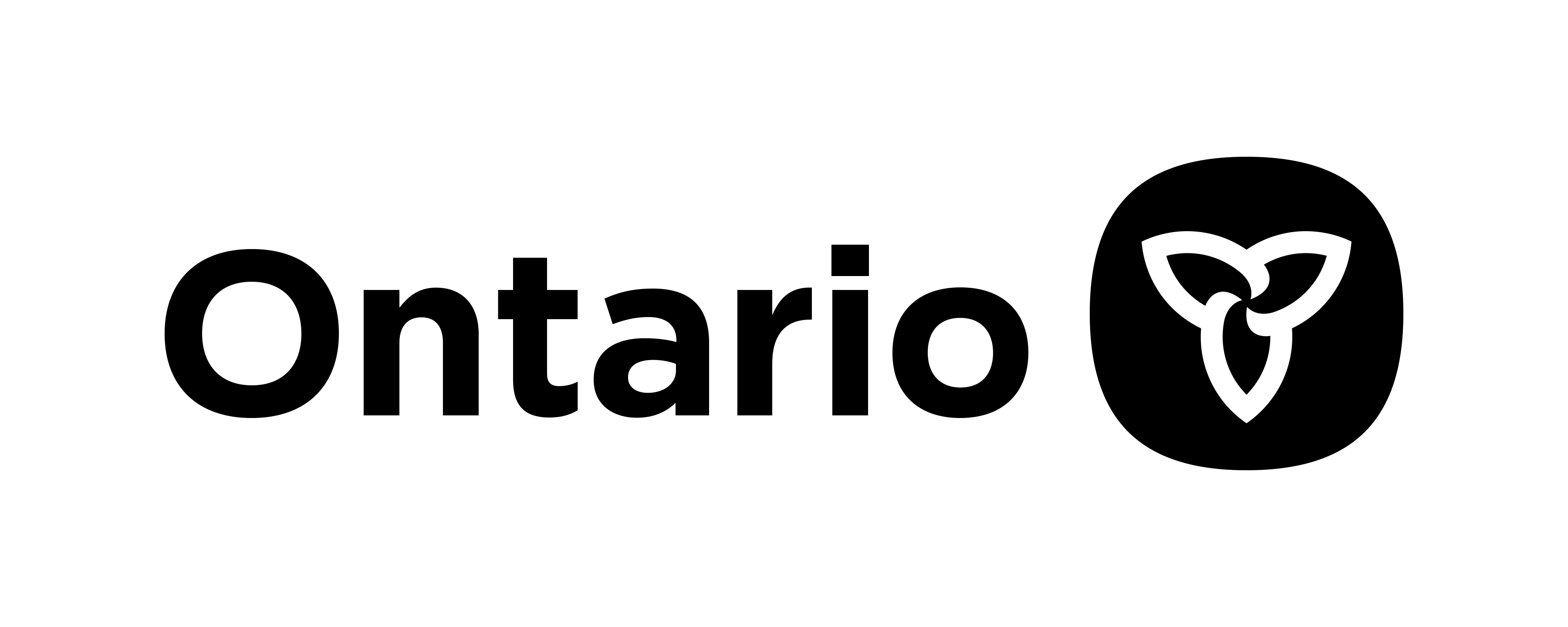 About Ottawa Tourism
Ottawa Tourism provides destination development and marketing, strategic direction, and leadership in cooperation with its members and partners, welcoming leisure travellers, business travellers, group tours, and conventions to Ottawa and Canada's Capital Region. Its goal is to support the local tourism economy, fueled by an estimated 11 million visitors annually in recent years and with $3 billion in typical economic output for Ottawa, generating community wealth through tourism. Ottawa Tourism's vision is to offer the complete capital experience, tell the story of Canada, and get people talking.
About RBC Bluesfest
Founded in 1994, the RBC Bluesfest has expanded from a one-stage, three-day event into a multi-staged, 10-day music showcase featuring some of the best performing talent on the planet. The festival has become the landmark event of the Ottawa summer and, according to Billboard Magazine, is one of the top-10 music festivals in the world, attracting more than 300,000 music fans each year.
For more information, please contact:
Jantine Van Kregten
Director of Communications, Ottawa Tourism
press@ottawatourism.ca
AJ Sauve
Director of Communications, RBC Bluesfest
613-247-1188, ext. 229
ajsauve@ottawabluesfest.ca
Joe Reilly
Media Relations, RBC Bluesfest
613-859-5797
joe.wavelength@sympatico.ca