Need an indoor or outdoor venue for your event? Check out the many spaces available on this university campus just outside Ottawa's downtown core.
Carleton University Conference Services manages a number of spaces across the campus, including theatre-style lecture halls, classrooms, conference rooms, two outdoor parks, and the Richcraft Hall Atrium, which boasts a green wall and skylights. You can take virtual tours of some of the spaces on the Services' website. Available services include audio-visual, internet access, teleconferencing, parking, and catering. (Note that Carleton does not make its event spaces available for weddings, private parties, or dances.)
From mid-May to mid-August, the university also offers accommodations for up to 3,000 people in its residence halls, including both traditional rooms and suites. Carleton University is located just 10 minutes from both the Ottawa International Airport and downtown Ottawa.
Location
Carleton University Conference Services
Carleton University Conference Services
172 Commons Building - 1125 Colonel By Drive
Ottawa ON K1S 5B6
Canada
Carleton University Conference Services
Carleton University Conference Services
172 Commons Building - 1125 Colonel By Drive
Ottawa ON K1S 5B6
Canada
Carleton University Conference Services
Carleton University Conference Services
172 Commons Building - 1125 Colonel By Drive
Ottawa ON K1S 5B6
Canada
Carleton University Conference Services
Carleton University Conference Services
172 Commons Building - 1125 Colonel By Drive
Ottawa ON K1S 5B6
Canada
Upcoming Events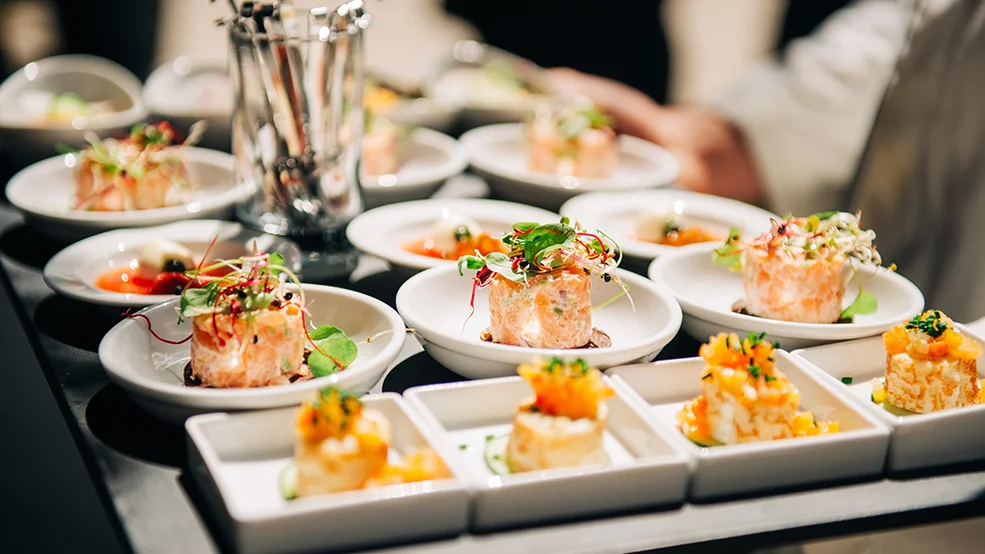 This respected culinary event features a weekend competition among nine chefs who won regional competitions in the fall of 2022 in Vancouver, Calgary…
Solo choreographer Mélanie Demers travelled up the cultural river of what she calls her "negritude" to confront the works, artifacts and stereotypes…