Since 2017, Ottawa Tourism and the City of Ottawa have been collaborating to define and develop a place brand for the city based on Ottawa's Place DNA™.
Understanding what defines Ottawa as a great place to live, work, play, invest, study and visit, creates opportunities to enhance Ottawa's reputation through the sharing of stories and experiences that stem from our city's identity.
An important step is creating a city-wide brand community of marketers, communicators and storytellers committed to utilizing Ottawa's Place DNA™. To help you get started, we want to provide you with the necessary tools to leverage specific brand themes throughout your stories.
We hope you will explore the tools available here to learn more about Ottawa's Place DNA™ and become a brand ambassador for our city and help enhance Ottawa's reputation as a world-class capital.
Watch Our Video
Located at the meeting point of three rivers, three cultures, and two languages, Ottawa truly represents the best of Canada. The country's capital is steeped in heritage, blessed with natural beauty, and full of talented, forward-thinking visionaries. Watch the video below and discover why Ottawa embodies "Canada in One City".
Share Ottawa's Unique Identity
Whether you're an Ottawa-based business, a resident or an ambassador of Canada's capital, you have a role to play in sharing the city's authentic identity with the world! Use the toolkit on this website to help us spread the word about Ottawa's Place DNA™. Download any of the content and share it with your stakeholders through your communication channels. 
Use our hashtag #MyOttawa as another tool in your social media mix to promote your involvement with our brand community.
Ottawa's Brand Themes
Ottawa's Place DNA™ is reflected in four brand themes that create the foundation for Ottawa's stories, resonate with its people, and remain true to its core identity (DNA).
Connect with Canada
Ottawa is the only city that represents the entire country, and it's the perfect place to connect with the essence of Canada. It's where the country's past is brought to life through museums, galleries, Parliament and monuments. Indigenous, French, English, along with people from all corners of the world, have created a diverse society that is quintessentially Canadian.

What does Connect with Canada represent for you? For us some great photography examples of Connect with Canada are National attractions; multiculturalism; bilingualism; Canada Day; local foods; varying landscapes; Royal Canadian Mounted Police.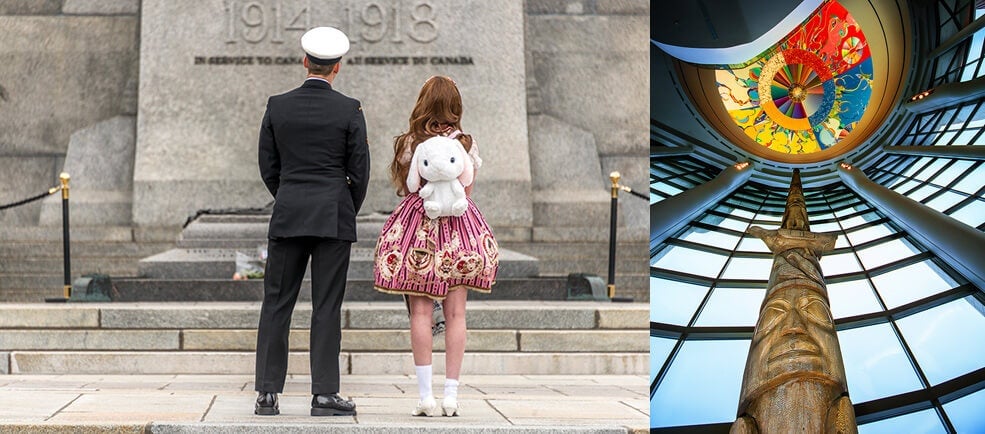 Photo: (left): Eli Duern / (right): Paul Couvrette
Canada's Village
Ottawa has the friendliness and accessibility of a village, with the economic and political might of a G7 capital city. Ottawa prides itself on diversity, acceptance and freedom of individuality.

What does Canada's Village represent for you? For us some great photography examples of Canada's Village are Indigenous, francophone and anglophone history; The Famous Five statue; Capital Pride; people expressing themselves.
Photo: (left): Ralf Elfving / (right): Sara Jean Hoffman
Joie de Vivre
Ottawa residents welcome newcomers and visitors into that intangible experience – the joy of living. They take great pleasure in the beauty of the city, its intimacy, the change of seasons, a delicious meal shared with friends, vibrant events, and the nature that surrounds them.

What is Joie de Vivre for you? For us some great photography examples of Joie de vivre are Culinary scene; performing arts; festivals; events; outdoor activities; neighbourhoods.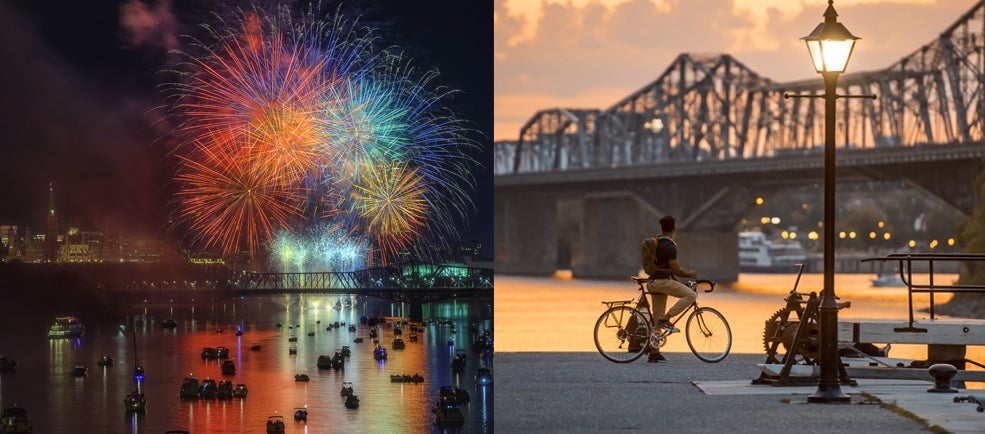 Photo: (left): Benjamin Nguyen / (right): Jesse Elliott
Ottawa's Legacy
Canada's capital is home to changemakers, pioneers and people with far-reaching visions. From policy, economy, and trade to culture, education, healthcare and the environment, fundamental Canadian values become reality in Ottawa.

What is Ottawa's Legacy for you? For us some great photography examples of Ottawa's legacy are Historic sites like Parliament Hill, Rideau Canal, National War Memorial; Terry Fox statue; environmentally-conscious way of life.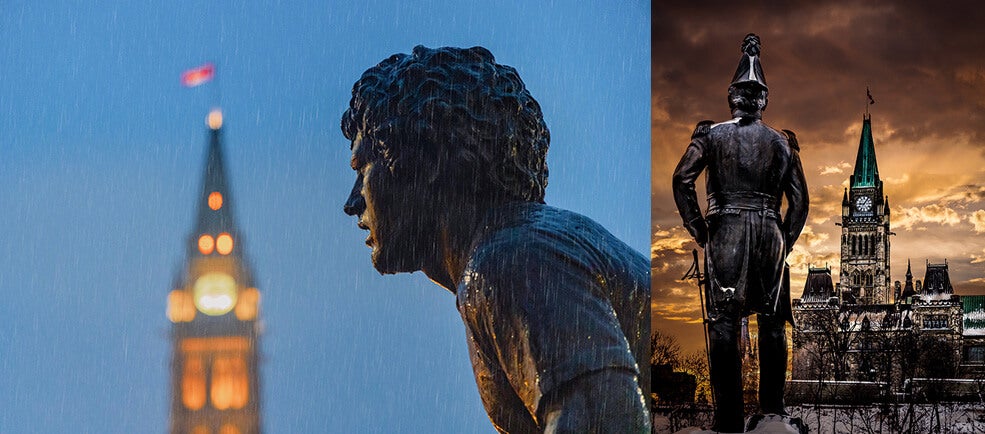 Photo: (left): Andrés Solís Montero / (right): Yassine Rabbouh
Thank you to our partners: