What makes Ottawa, Ottawa? Understanding what defines us and being able to talk about it with confidence helps enhance our reputation as a world-class city.
On this page, you'll find all the tools you'll need to understand our Place DNA™ and how to leverage our brand themes. Our hope is that we all share stories that prove our underlying message - that we are Canada in one city, a place that welcomes you with open arms.
Tools to embrace Canada in one city with open arms
Audience profiles, checklists, guidelines, and assets to get results.
Ottawa's themes reflect our identity and should be at the heart of our stories. Pick one or a combination to help guide your communications and contribute to our city-wide story.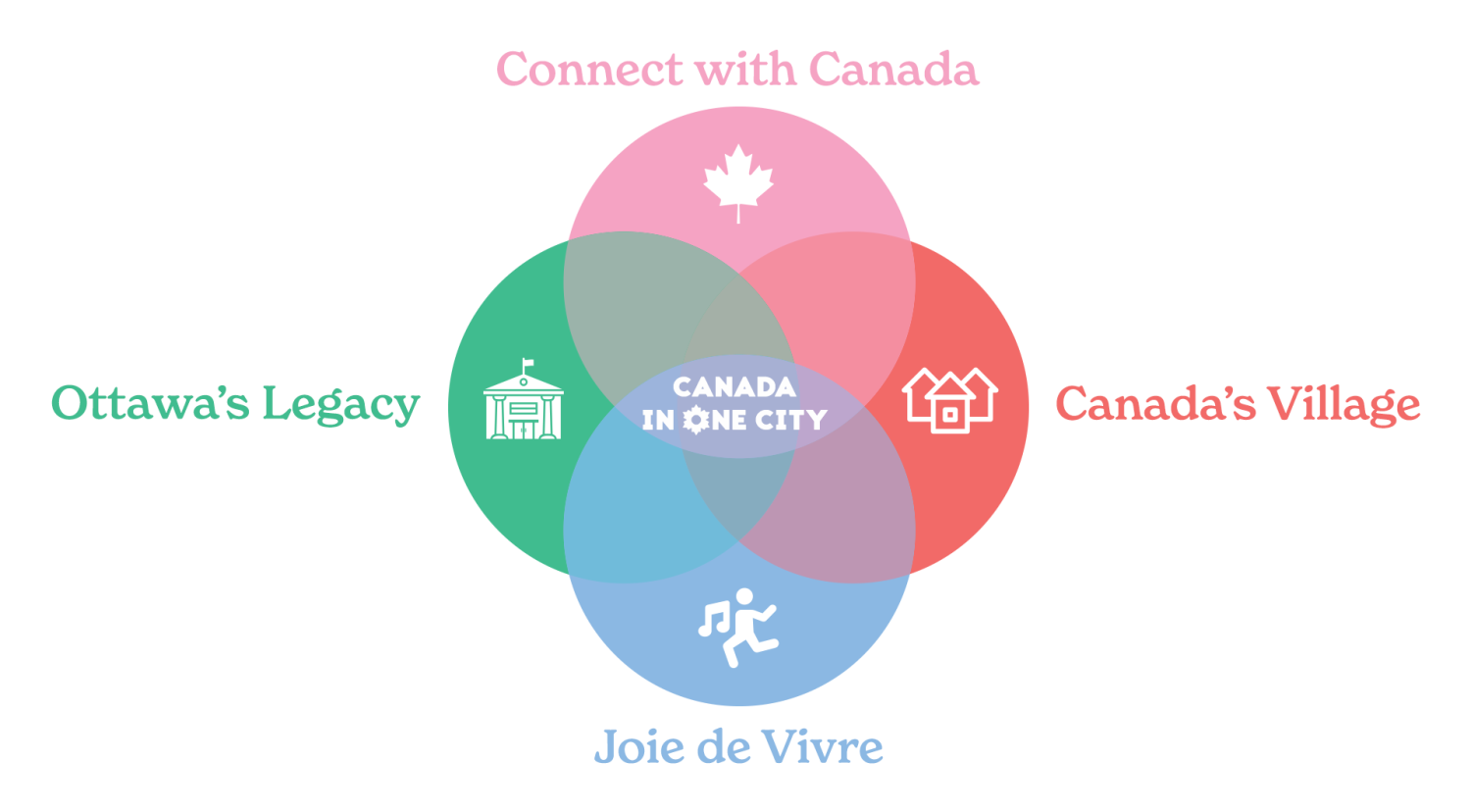 Connect with Canada
Ottawa is where you can experience and connect with the essence of Canada: the people, streets, culture and history all tell the story of Canadian values.
Joie de Vivre
Ottawans love to enjoy life. We take pleasure in the city's beauty, enjoy vibrant events and distinct seasons. We make time to explore nature and have meals with friends.
Canada's Village
At its core, Ottawa is a village: a place with a familiar kind of comfort, friendliness and accessibility, but on a city scale.
Ottawa's Legacy
Ottawa has an enduring legacy: as the capital of Canada, it's a city that has long been home to changemakers and pioneers. The vision of these leaders continues to shape the fabric of Canada.
This project is a collaboration between: