Meeting planner guests benefit from exclusive programming
OTTAWA, September 22, 2022—Ottawa Tourism's Business and Major Events team hosted an exclusive group of 24 meeting planner guests earlier this week, showcasing hotels and meeting venues between inspiring speakers and local musicians.
"This inaugural Ottawa Summit exceeded our expectations," said Lesley Mackay, Ottawa Tourism's Vice President, Meetings and Major Events. "We've always prioritized building solid relationships with our clients rather than a hard-sell and the Summit was the epitome of that approach."
Over two days, guests were exposed to key components of Ottawa's hospitality scene including:
The Shaw Centre, named Best Convention Centre in the World in 2020 by the International Association of Conference Centres, based on client surveys
The Westin Ottawa and Fairmont Château Laurier
Wine tasting at Beckta Dining + Wine and dinner at 1Elgin at the National Arts Centre
A private concert with local musician Amanda Rheaume
An inspiring conversation with former Canadian Olympian Mark Tewksbury
Pre- and post-activities incorporated visits to ReStays Ottawa, Ottawa Marriott, Novotel Ottawa, Andaz Ottawa ByWard Market, Courtyard by Marriott Ottawa Downtown, Sheraton Ottawa, Delta Hotel by Marriott Ottawa City Centre, Le Germain Hotel Ottawa, Canadian Museum of History, Canadian Museum of Nature, and more.
Going beyond typical site inspection experiences to incorporate chances to truly connect with local industry contacts, the Ottawa Summit looks to create long-lasting bonds with its guests. Building on Ottawa's compact, walkable downtown core, delegates were immersed in the sights and sounds of the city, getting a true taste of the destination.
"I was genuinely impressed with the venues I saw and how easily accessible everything was in Ottawa," says Nancy Croce, Event Architect at Croce Creative of Niagara Falls, Ontario. "The attention to detail that the Ottawa Tourism team provided to help me visualize how my event could unfold here was second to none."
Meeting planners who want to learn more about Ottawa as a host destination for their event—or who may be interested in participating in a future Ottawa Summit—can contact Stephanie Seguin, Director, Business Events, at sseguin@ottawatourism.ca or 613-301-8348.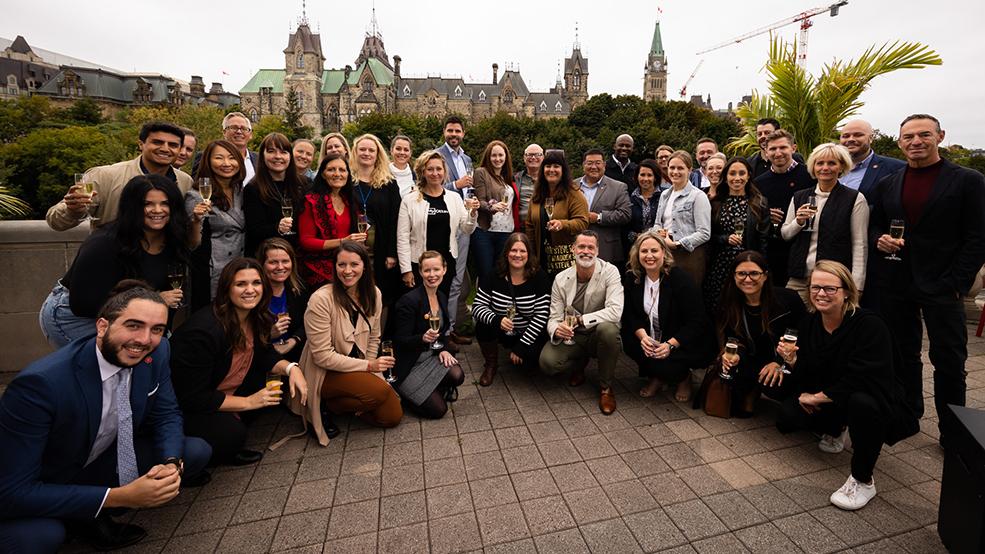 Team Ottawa participants and guests during the Ottawa Summit 2022
About Ottawa Tourism
Ottawa Tourism provides destination development and marketing, strategic direction, and leadership in cooperation with its members and partners, welcoming leisure travellers, business travellers, group tours, and conventions to Ottawa and Canada's Capital Region. Its goal is to support the local tourism economy, fueled by an estimated 11 million visitors annually in recent years and with $3 billion in typical economic output for Ottawa, generating community prosperity through tourism. Ottawa Tourism's vision is to offer the complete capital experience, tell the story of Canada, and get people talking.
For more information, please contact:
Jantine Van Kregten
Director of Communications, Ottawa Tourism
613-866-4955
press@ottawatourism.ca
Most recent Ottawa Insider articles
Most recent Ottawa Insider articles