Rafting Momentum offers you the ultimate white water rafting experience on the most beautiful river in Quebec/Ontario. Our mission is to provide you with an unforgettable experience that will have you come back year after year! You will ride big waves and catch the fresh air as you navigate down the Ottawa River. Plus, you will have a chance to swim through the rapids and do cliff jumping. Our skilled, professionally trained guides will take you through a safe and fun journey through the Ottawa River, which is internationally known for its white beautiful warm water. We take pride in spending more time on the river than any other companies. You have questions? Fears? Let our experience staff answer you on our Adventure, Classic or family package. With us, you're a friend, not a number. Because of you, we live our passion, THANKS! An hour away from Ottawa/Gatineau. At Rafting Momentum, "Our Home is Your Home!"
Location
Rafting Momentum
Rafting Momentum
1041 Route 148
Bryson QC J0X 1H0
Canada
Rafting Momentum
Rafting Momentum
1041 Route 148
Bryson QC J0X 1H0
Canada
More Details
Major credit cards accepted
Accessibility: Entry
Partial
Accessibility: Washrooms
Partial
Dates & Hours of Operation
Mid-May end of October - Open 24h
Reservations (General Public)
Required
Distance to Shaw Centre (km)
100.0
Distance to Parliament Hill (km)
100.0
Distance to airport (km)
115.0
Admission (regular adult price)
41 CAD or more
Comp policy for the Driver and/or the Escort
Driver only
Fully-Independent Traveller Rates Offered
Upcoming Events
How can corporations develop partnerships that respect Indigenous peoples and provide them with economic sovereignty? This talk examines what working…
A 3-course gala-style dinner with a bar, silent auction and entertainment in support of CHEO's Crohn's and Colitis research lab.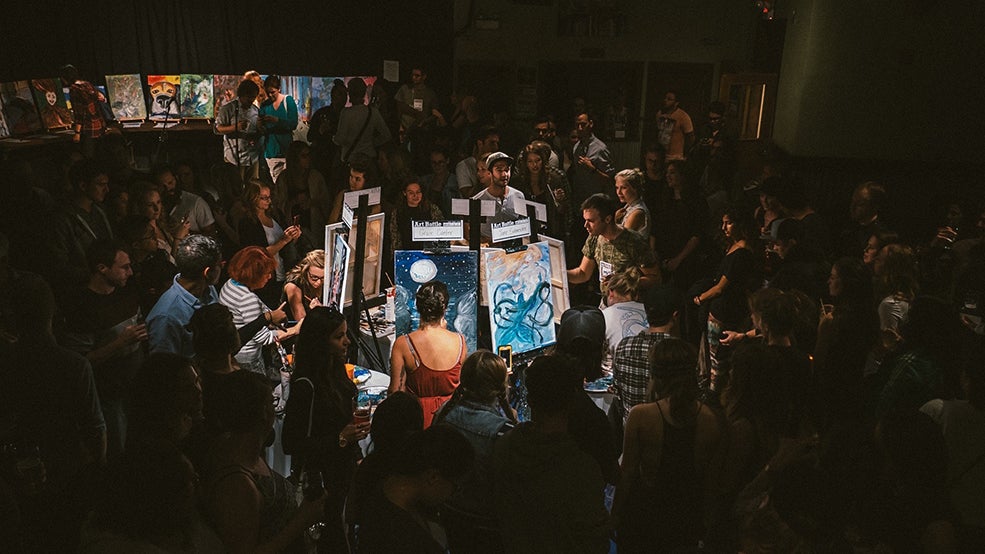 Come watch as artists transform blank canvases into beautiful pieces of art in 3 rounds of just 20 minutes, and then help vote to determine the winner…