Host an unforgettable event in one of two unique and impressive rooms inside a repurposed heritage church just east of downtown Ottawa.
Allsaints Event Space is a repurposing of the historic All Saints Anglican Church, which now serves as an inclusive venue for events of all kinds, from live music performances to weddings, banquets, craft shows, and conferences. The venue is located in Sandy Hill, a central and historic residential neighbourhood just a six-minute drive from Parliament Hill.
Built in 1899, the former church has been divided into two distinctive event spaces. Borden Hall features 40-foot vaulted ceilings and original stained glass windows, and can accommodate up to 300 people. The more intimate Chapel Room has space for up to 80 people, and its stone walls and leaded glass windows create a cozy atmosphere. Both spaces include an integrated Bose sound system and modern lighting. In-house catering at Allsaints is available from the on-site Working Title Kitchen and Café, whose menus offer contemporary cuisine and elegant pastries. The café also includes an outdoor terrace adjacent to the church.
Location
Allsaints Event Space
Allsaints Event Space
330 Laurier Ave East
Ottawa ON K1N 6P9
Canada
Allsaints Event Space
Allsaints Event Space
330 Laurier Ave East
Ottawa ON K1N 6P9
Canada
Allsaints Event Space
Allsaints Event Space
330 Laurier Ave East
Ottawa ON K1N 6P9
Canada
Allsaints Event Space
Allsaints Event Space
330 Laurier Ave East
Ottawa ON K1N 6P9
Canada
Upcoming Events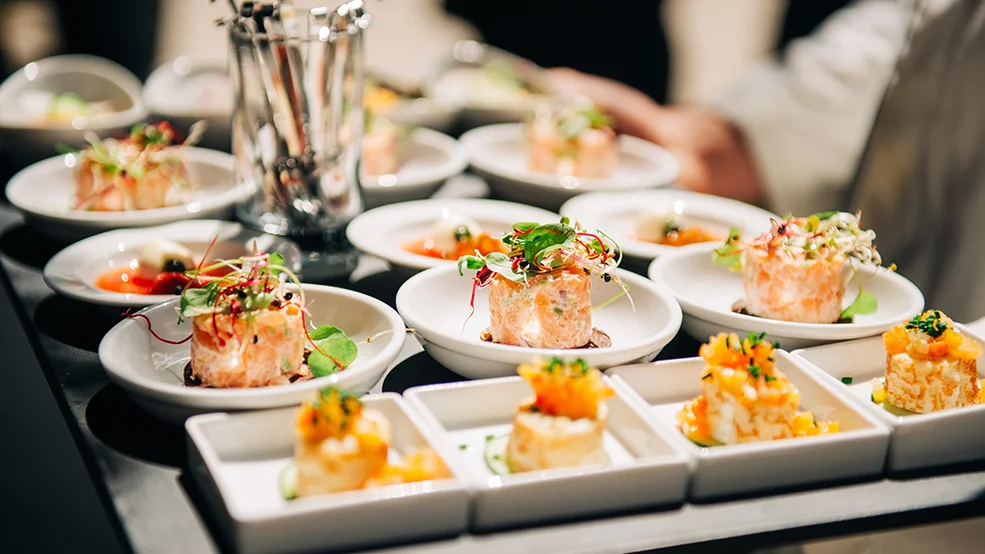 This respected culinary event features a weekend competition among nine chefs who won regional competitions in the fall of 2022 in Vancouver, Calgary…
Solo choreographer Mélanie Demers travelled up the cultural river of what she calls her "negritude" to confront the works, artifacts and stereotypes…