Read what meeting planners say about holding their event in Ottawa, what they miss most doing and what they will do first when meetings restart:
I miss attending any in person MPI Ottawa event, of which we have cancelled at least 4 at this point. While we still connect, I miss seeing their faces or staying for that extra drink with a few friends after events. Usually in the summer my friends and I spend quite a few nights at The Laff dancing to the live bands, I miss that a lot.
What resonates most with delegates is that Ottawa is safe, friendly, beautiful, and downtown is walkable.
Ashley Craven, CMP
Manager, Conferences and Events, Corporate Partnerships – CAMRT, President Elect - MPI Ottawa
---
My most memorable experience while organizing an event in Ottawa was moving busloads of delegates from the Westin (host hotel) to the Museum of Natural History in Gatineau for a Gala event. Thanks to great local partners, I didn't loose one. A few had so much fun, they decided to have a baggage cart race at the hotel and we have the security video to prove it!
I can't wait to take a walk along the canal and through the beautiful downtown community. There is so much to choose in Ottawa from regardless of what your day has in store for you. Some of the best meeting facilities in the world, a great selection of accommodations for every need and budget, beautiful parks, interesting and fun restaurants and patios to explore, along with the market and great shopping all in the downtown core. Explore Canada's culture at any of the national museums or immerse yourself in our seat of power and leadership.
Bettyanne Sherrer, CMP, CMM
Principal, ProPlan Conferences & Events
---
My very first introduction to the Moscow Mule was during a sales luncheon meeting in Ottawa. Now, every time I see one of those unique drink glasses/mugs, it always brings me back to that memorable afternoon. It is one of those fun and fond memories that I likely will never forget, probably because it was an experience that I shared with fun and wonderful humans.
Our delegates look forward to returning to Ottawa. As our national capital, Ottawa has so much to offer, including opportunities to take in a variety of cultural events.
Margaret Binns
Director of Administrative Services, Ontario Catholic School Trustees' Association
---
Next time I return to Ottawa, my first stop will be to get a BeaverTail in the Byward Market and then walk down to the Rideau Canal to watch the ice skaters pass by. Ottawa in the winter is a charming, picturesque and magical place!
Our last conference was such a success because of the amazing service provided by our venue and the hotels. Our delegates always love the world class service and facilities of the Shaw Centre. The beautiful venue allows them to learn in a comfortable environment and network with their friends. They also love being downtown and in such close proximity to the Byward Market and all its wonderful amenities. Ottawa is such a welcoming city with so many amazing places to visit. Many attendees extend their stay past the conference to visit museums, art galleries, and parliament.
Sandra Francescon
Manager, Events, Learning and Development, CERIC, Foundation House
---
My last client hosting was in March at the lovely Riviera Restaurant and I cannot wait to go back, enjoy time with my ten closest friends in their private space and celebrate our industry again!
Brenda Howes
Founder & CEO, The Howes Group
---
We have had SAAS NORTH conference in Ottawa for four years now, and what a special city it is! With no shortage of unique spaces for our receptions, parties and events, we can't wait until we can come back. Our team always looks forward to going… there's just something about Ottawa that feels welcoming and charming with its quiet excitement. It's a big city with a small town vibe, and we love that.
The venues who have hosted us have all been world-class, and the food and drinks have been incredible. And for sure – we can't ever leave without getting a Beavertail !
Michelle Wong
General Manager, Cube Business Media
Producers of BUSINESS TRANSITIONS FORUM | SAAS NORTH | KNOWSHOW | TECHEXIT.IO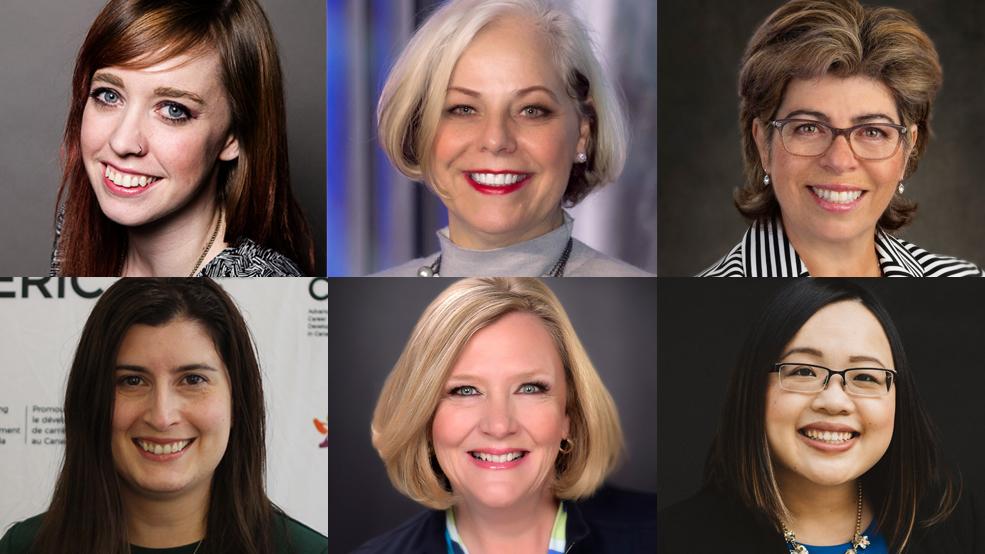 Photo (top from left to right): Ashley Craven, Bettyanne Sherrer, Margaret Binns, Sandra Francescon, Brenda Howes, Michelle Wong.