Each year, June 1 marks the start of National Indigenous History Month and on June 21 we celebrate National Indigenous Peoples Day. You can celebrate Indigenous heritage and culture this month, and every month, by supporting the Indigenous-owned shops, cafes, farms and events across the Ottawa region.
The Ottawa region is the traditional and unceded territory of the Anishinabeg Algonquin, who have stewarded, travelled and inhabited these lands for millennia. We acknowledge the enduring presence of all First Nations, Métis and Inuit on this land.
Mādahòkì Farm
Experience authentic Indigenous culture at Mādahòkì Farm — located on the traditional and unceded territories of the Algonquin peoples and their descendants. The farm exemplifies the importance of sustainability, community engagement and cultural preservation. Mādahòkì uses traditional farming techniques and Indigenous knowledge to grow a variety of crops, including vegetables, fruits and herbs. In addition to providing fresh, healthy produce to local communities, Mādahòkì Farm offers workshops and programs that promote traditional farming practices and Indigenous culture. The farm is also committed to environmental sustainability, using organic and regenerative farming techniques to reduce their carbon footprint and promote a healthier ecosystem.
Mādahòkì Farm, located in Ottawa's west end, celebrates the seasons with cultural festivals throughout the year including The Summer Solstice Indigenous Festival this June 6, 21, 22-23, and 24-25, 2023. Witness a Pow Wow competition, participate in education days, watch the SSIMAS (Summer Solstice Indigenous Music Awards) at the NAC and more!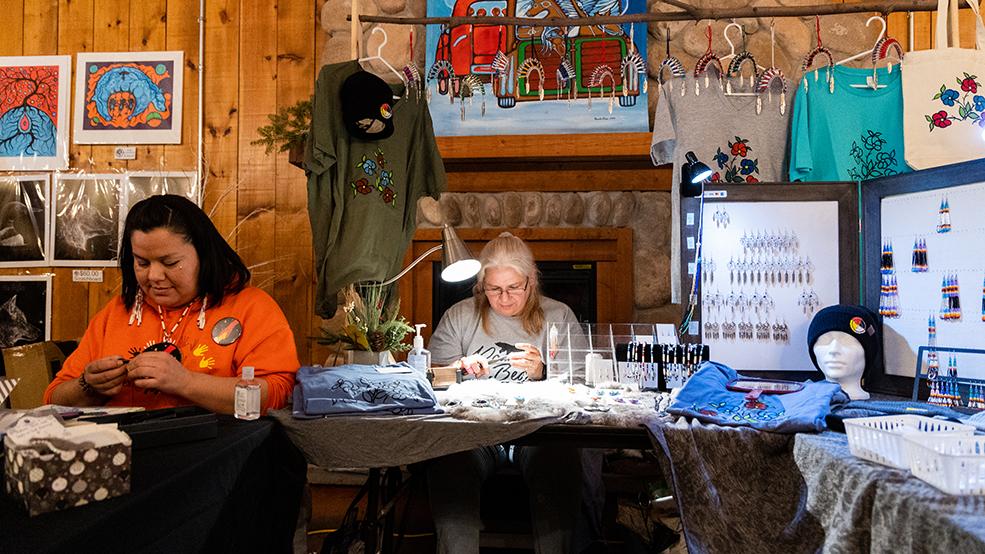 Beandigen
Beandigen Café is an Ojibwe coffee shop located in the heart of Lansdowne, in the trendy Glebe neighbourhood. Entrepreneurs Paula Naponse and daughter Jayde — Anishinabe Kwe from the Atikameksheng Anishinawbek First Nation near Sudbury, Ontario — created the unique space as a community for both Indigenous people and their supporters. Beandigen Café is warm and inviting, with a menu that features a variety of ethically sourced and locally roasted coffee, tea and baked goods. Here, you'll find an emphasis on Indigenous culture, from the decor to the menu items that incorporate traditional ingredients like maple, cedar and sweetgrass at the café. Beandigen Café is more than a coffee shop — it's a space where people can come together to learn about Indigenous culture and support a thriving Indigenous-owned business.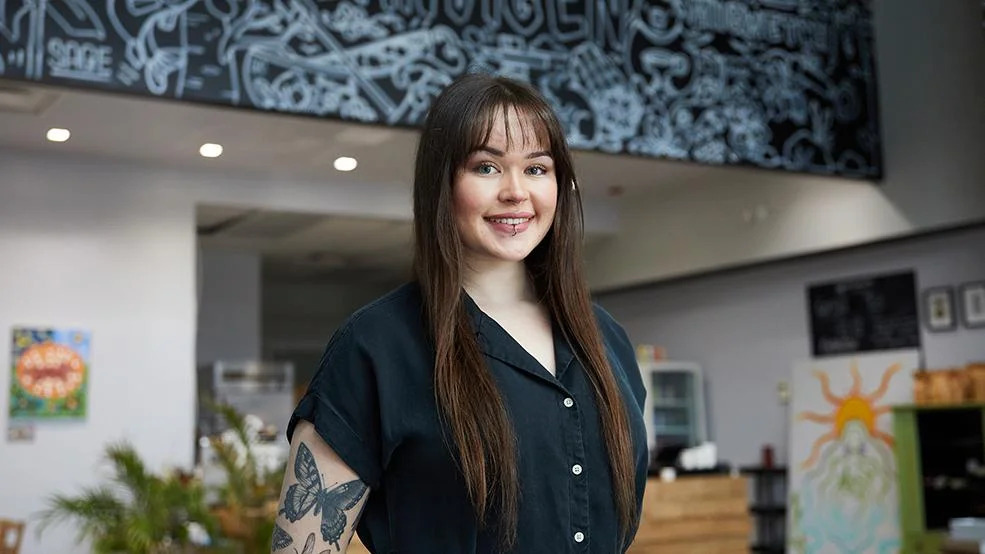 Makatew Workshops
Are you looking for team building activities? Makatew Workshops is an Indigenous-owned business in Carp, just 30 minutes from downtown Ottawa, that offers craft workshops to corporate, government and not-for-profit businesses. These 60-minute to 3-hour workshops celebrate Indigenous culture, traditions and craftsmanship. Makatew Workshops also offers events and custom products made by different Indigenous artists and artisans, such as beadwork and leatherwork, among other things. The products are made using locally sourced and sustainable materials, and each piece is crafted with care and attention to detail. Makatew Workshops is committed to providing employment and training opportunities to Indigenous youth, helping to build a stronger and more vibrant Indigenous community.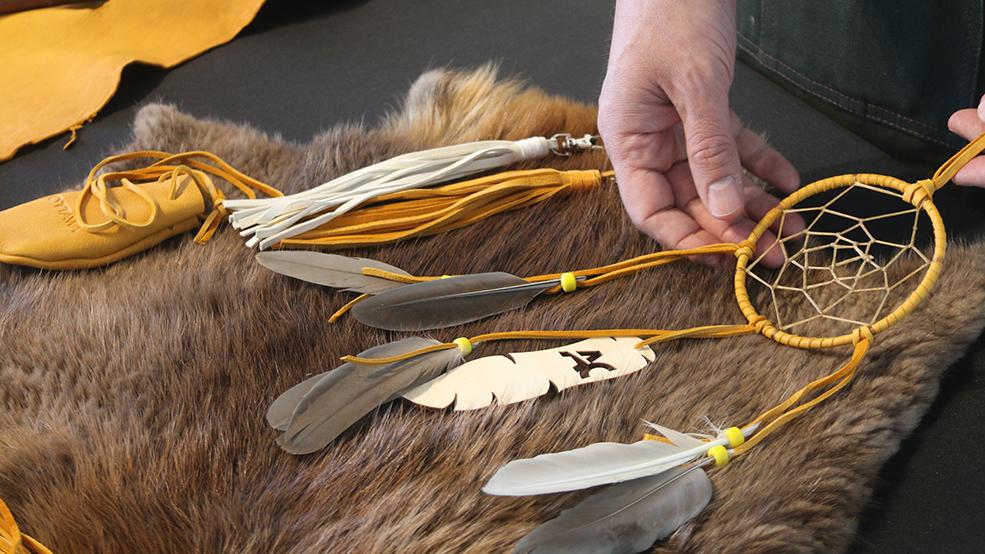 Adaawewigamig
Adaawewigamig has a storefront in Ottawa's ByWard Market neighbourhood, that specializes in authentic Indigenous products created by a variety of Indigenous-owned brands. Here, you can also experience jewellery making and painting workshops. Adaawewigamig also provides a wide range of services to support Indigenous communities and businesses across Canada. It's owned by a team of Indigenous professionals with extensive experience in economic development, community engagement and governance. Adaawewigamig offers a weekly youth gathering, and land-based learning for Urban Indigenous youth.
Beaded Dreams
Located on Bank Street, Beaded Dreams specializes in traditional Indigenous beadwork and jewellery. The store offers a wide range of products, including earrings, necklaces, bracelets and accessories, all of which are handmade using traditional techniques and locally sourced materials. Each piece is a unique work of art, featuring intricate designs and vibrant colors that reflect the beauty and richness of Indigenous culture. In addition to selling products, Beaded Dreams offers workshops and classes that teach the art of beadwork to both Indigenous and non-Indigenous people, promoting cultural exchange and understanding.
Masters Indigenous Games
Experience the Masters Indigenous Games in Ottawa this August 24-27, with more than 1,500 Indigenous athletes from across North America competing in 10 contemporary and traditional sporting events. Adults 20 years and older come together to celebrate Indigenous wellness and showcase the Indigenous cultures from around the world. Taking place this August in Canada's capital city, this is both a sport and cultural event like none other!
The Asinabka Film & Media Arts Festival
Founded in 2013, The Asinabka Film & Media Arts Festival is an annual event that provides a platform for Indigenous filmmakers, artists and storytellers to share their perspectives and voices through film, video and new media. The festival, taking place August 8-13 features a wide range of films, including feature-length narratives, documentaries and short films, as well as panel discussions, workshops and exhibitions. The Asinabka Film & Media Arts Festival aims to foster Indigenous culture and arts while raising awareness of Indigenous issues and experiences.
NAC Indigenous Theatre
Established in 2019, the NAC Indigenous Theatre is the first national Indigenous theatre department in the world. The company aims to showcase Indigenous theatre in all its diversity and complexity while providing a platform for Indigenous artists, playwrights and performers to share their stories and perspectives. The company's productions often explore Indigenous themes and issues, including cultural identity, residential schools, reconciliation and healing. With shows taking place year-round, there's always something incredible to experience here.
Indigenous Walks
Indigenous Walks Ottawa is a guided walking tour company that offers educational and cultural experiences focused on Indigenous history, culture and traditions in the city of Ottawa. The tours are led by Indigenous guides who share their knowledge and personal experiences, providing a unique and authentic perspective on Ottawa's Indigenous history and contemporary issues. Indigenous Walks Ottawa aims to promote understanding and reconciliation between Indigenous and non-Indigenous people while offering an opportunity for visitors to learn about and engage with Indigenous culture and history.
Most recent Ottawa Insider articles