Explore the local flavours of Ottawa in a casual, contemporary setting, offering seasonal small and sharing plates, using locally sourced produce, along with suggested wine pairings from an extensive and carefully curated list.

Located in the Byward Market, across from the OTTAWA sign in the York street plaza, Play Food & Wine offers a rotating selection of wines, cheeses and charcuteries side by side with an ever-changing seasonal menu that encourages exploration and sharing. Enjoy the fare in the cozy dining room, sip cocktails or wine at the sleek main bar, or even grab a seat at the kitchen bar by the open-concept kitchen on the second floor, to see the chefs in action.
The restaurant is one of three owned by Stephen Beckta in Ottawa.
Location
Play Food & Wine
Play Food & Wine
1 York Street
Ottawa ON K1N 5S7
Canada
Play Food & Wine
Play Food & Wine
1 York Street
Ottawa ON K1N 5S7
Canada
Play Food & Wine
Play Food & Wine
1 York Street
Ottawa ON K1N 5S7
Canada
Play Food & Wine
Play Food & Wine
1 York Street
Ottawa ON K1N 5S7
Canada
More Details
Address
1 York Street Ottawa

Coach Parking
Not applicable
Comp policy for the Driver and/or the Escort
Not available
Upcoming Events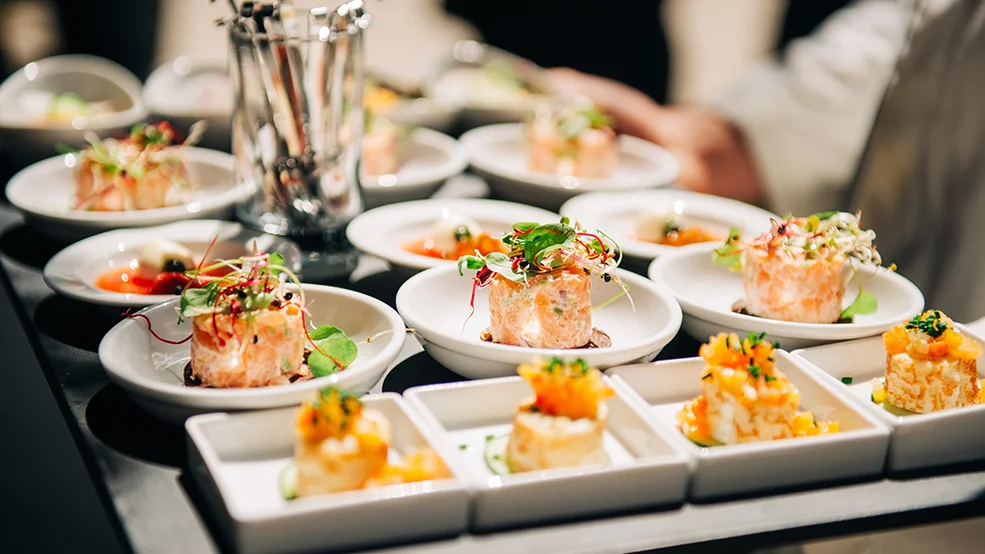 This respected culinary event features a weekend competition among nine chefs who won regional competitions in the fall of 2022 in Vancouver, Calgary…
Solo choreographer Mélanie Demers travelled up the cultural river of what she calls her "negritude" to confront the works, artifacts and stereotypes…